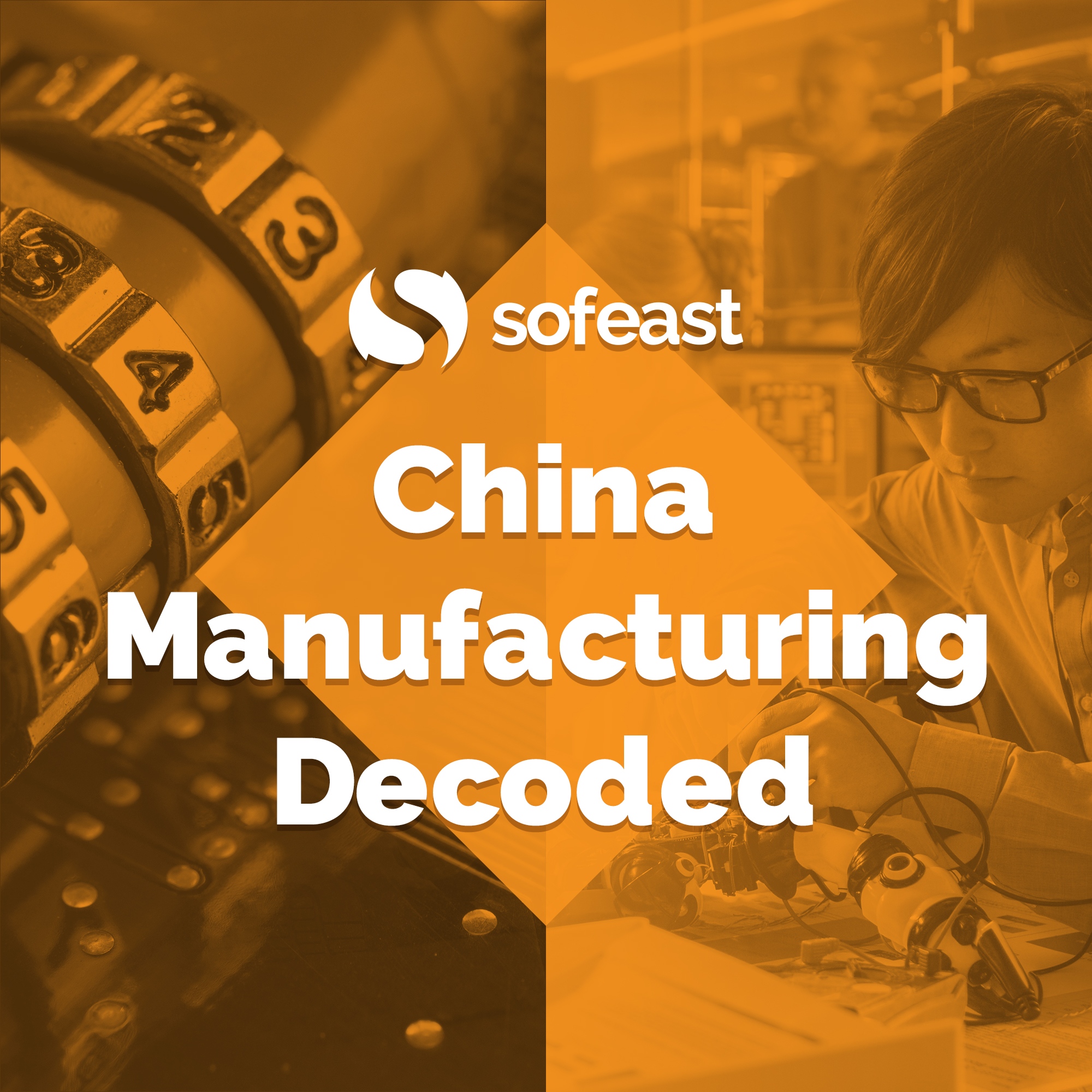 Join Renaud Anjoran, Founder & CEO of Sofeast, in this podcast aimed at importers who develop their own products as he discusses the hottest topics and shares actionable tips for manufacturing in China & Asia today! WHO IS RENAUD? Renaud is a French ISO 9001 & 14001 certified lead auditor, ASQ certified Quality Engineer and Quality Manager who has been working in the Chinese manufacturing industry since 2005. He is the founder of the Sofeast group that has over 200 staff globally and offers services (QA, product development & engineering, project management, Supply Chain Management, product compliance, reliability testing), contract manufacturing, and 3PL fulfillment for importers and businesses who develop their own products and buyers from China & SE Asia. WHY LISTEN? We'll discuss interesting topics for anyone who develops and sources their products from Asian suppliers and will share Renaud's decades of manufacturing experience, as well as inviting guests from the industry to get a different viewpoint. Our goal is to help you get better results and end up with suppliers and products that exceed your expectations!
Episodes
Tuesday Aug 11, 2020
In This Episode...
We continue our exploration of the vetting process when sourcing new Chinese suppliers in this episode. You can read more about this topic in the series of blog posts on QualityInspection.org which we refer to throughout - read all of those posts here.
Now that you have done a preliminary investigation into your potential new Chinese supplier and perhaps even visited their factory to do a subjective evaluation, the next step in the vetting process is to perform a factory quality audit.
Understanding your manufacturer's grasp of quality and in-house quality systems means that you're able to assess whether they're going to be able to fulfil your quality needs down the line. Even if they're a legitimate company, this doesn't mean that they're able to produce your goods at the quality you need.
This is where an experienced auditor's keen eye and checklist can help you. A personal factory visit is useful, but do you have the expertise to look into the quality system (or lack of one) and root causes of quality issues?
So, this episode will give you a detailed introduction into how and why factory quality audits are a logical 'next-step' in your supplier vetting process as now you start to get a real understanding of your supplier's quality capabilities and reliability.
Show Notes
Start to 2:00 - Introduction + China/UK weather update (!). A reminder of the vetting new Chinese suppliers mini-series of episodes (here's episode 1 to get you started). 
2:00 to 9:00 - WHAT is a factory quality audit? Factory audits defined, different types, the difference between such an audit and a factory-visit where you form subjective evaluations.
9:00 to 12:15 - Talking about audit structure and standards, such as ISO 9001:2015.
12:15 to 15:33 - Explaining what a 'Quality System' is and why it's important to audit it. The effect that ancient Chinese wisdom from Sun Tzu, for example, still has on today's Chinese businesses and their approaches to quality.
15:33 to 19:15 - How the auditor will approach auditing your potential supplier. Importance of the checklist they need to follow and controlling the audit. What they do to cut through 'BS' manufacturers are likely to show or tell them.
19:15 to 35:47 - Renaud's TOP 8 CHECKPOINTS to focus on in a factory quality audit.
35:47 to 38:55 - Will potential suppliers be resistant to a factory audit which could be uncomfortable for them? How some suppliers can try to discourage visits by professional auditors.
38:55 to END - What can factory audits miss or what are their blind spots? Wrapping up the pod.
Extra information you may find helpful
Get in touch with us
Get even more great content or assistance with your own project