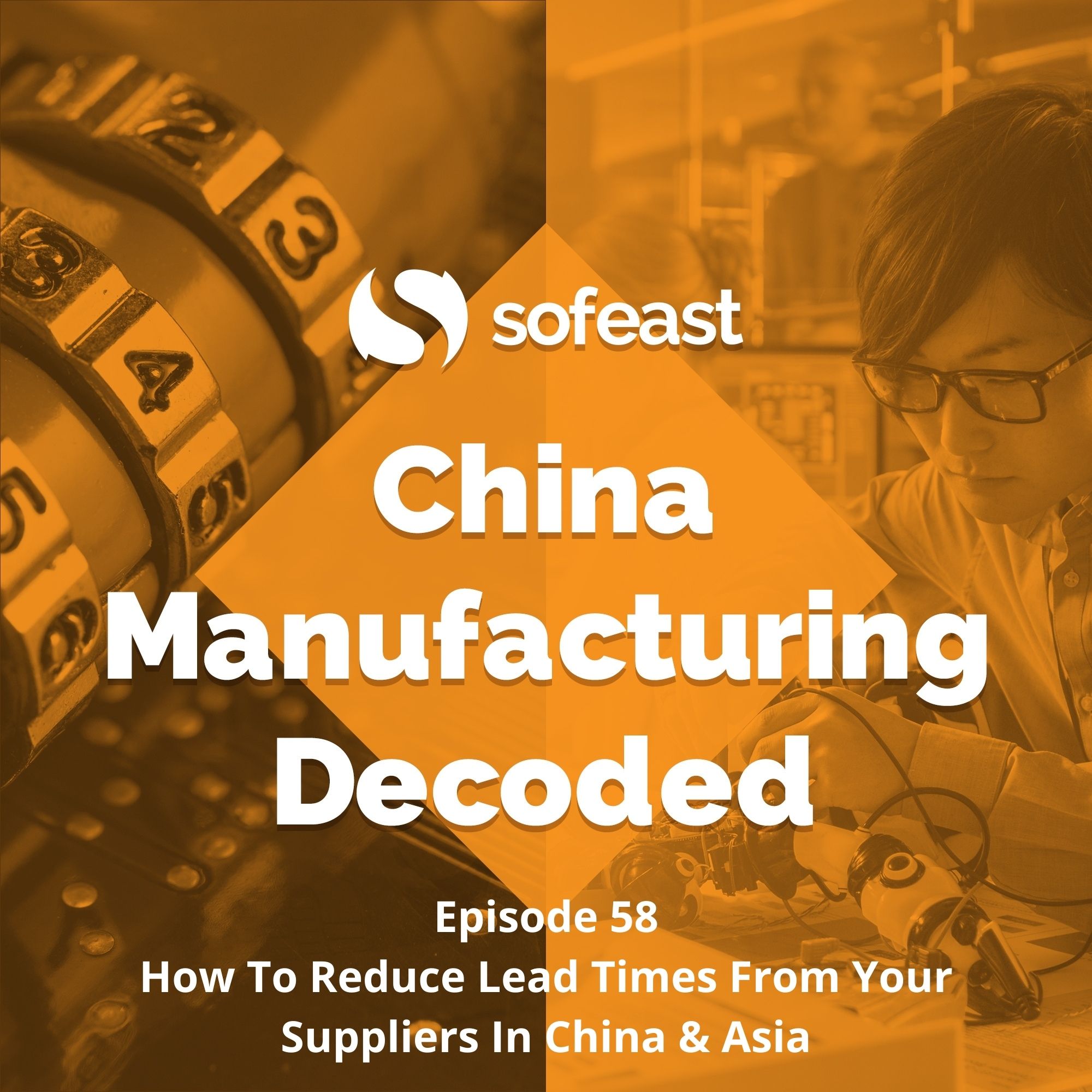 In This Episode...
Renaud Anjoran, Sofeast's CEO, catches up with Adrian from the team to talk about reducing lead times from suppliers in China or other Asian countries.
They cover why reducing lead times is important, the benefits of doing so, what causes longer lead times, and some strategies you can follow to reduce them and receive your products faster.
Show Notes
00:00 - Introduction & chat about the COVID-19 situation in South China which does have a hand in delayed shipments and increased lead times.
04:05 - Why should importers be striving to reduce lead times? 
08:55 - Another reason why... 
13:55 - Some of the common causes of lengthy lead times. 
Where the manufacturing is taking place. 
The time it takes for the supplier to start production.
Your order size.
Incoming and outgoing QC checks on materials/components and products.
Customs delays or time spent waiting to get a container.
And these might also cause delays...
Poor communication with the supplier.
Processing time.
How much inventory they keep.
Having a large number of components from different sub-suppliers.
24:45 - Renaud's key strategies for reducing lead times. 
40:47 - The role of vetting suitable suppliers in obtaining good lead times. 
42:52 - Wrapping up 
Related content...
Get in touch with us
Subscribe to the podcast 
There are more episodes to come, so remember to subscribe! You can do so in your favorite podcast apps here: