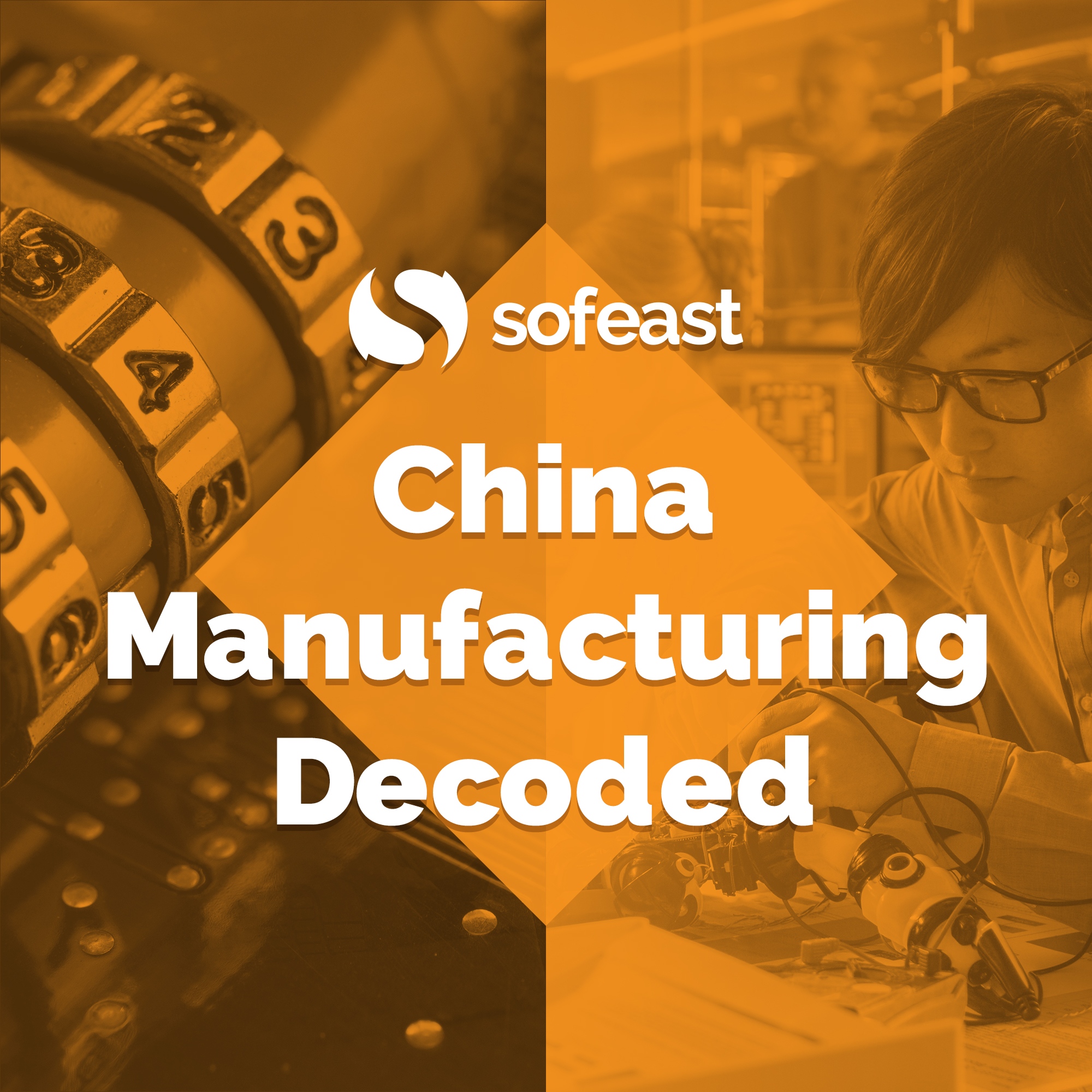 Join Renaud Anjoran, Founder & CEO of Sofeast, in this podcast aimed at importers who develop their own products as he discusses the hottest topics and shares actionable tips for manufacturing in China & Asia today! WHO IS RENAUD? Renaud is a French ISO 9001 & 14001 certified lead auditor, ASQ certified Quality Engineer and Quality Manager who has been working in the Chinese manufacturing industry since 2005. He is the founder of the Sofeast group that has over 200 staff globally and offers services (QA, product development & engineering, project management, Supply Chain Management, product compliance, reliability testing), contract manufacturing, and 3PL fulfillment for importers and businesses who develop their own products and buyers from China & SE Asia. WHY LISTEN? We'll discuss interesting topics for anyone who develops and sources their products from Asian suppliers and will share Renaud's decades of manufacturing experience, as well as inviting guests from the industry to get a different viewpoint. Our goal is to help you get better results and end up with suppliers and products that exceed your expectations!
Episodes
Friday Apr 02, 2021
In This Episode...
Sofeast's CEO Renaud and Adrian from the team explore an important part of the new product launch process: pilot runs.
What is a pilot run, why is it so important when bringing new products to market, and what are the benefits we can expect when performing them before going into full production? These and more questions like this answered in this episode!
Show Notes
00:00 - Introducing the episode
00:51 - Why the pilot run is such an important activity when launching new products
03:11 - Why a pilot run helps you to validate whether the workshop is going to be able to mass-produce the products - initial prototypes made by an engineer on a bench, no matter how good, aren't ready for mass production without a lot of risks. These prototypes aren't made with the same processes as will be used in mass production, so going ahead without the pilot run is skipping a step.
06:25 - When to perform a pilot run, and how many runs to perform before going into production - you may perform more runs until all of the 'bugs' have been ironed out. Renaud also explains how in some industries, such as consumer electronics, they perform specific pilot runs for engineering, design, and production validation (EVT, DVT, and PVT), each focused on testing different elements of product design and production process.
Some comments on keeping suppliers accountable and being able to control costs better thanks to more visibility over what comes off the line with issues at an early stage.
10:32 - What we can learn from pilot runs used in the automotive industry? - if an auto part can't be made at the right speed and quantity it's a big problem, so numerous production trials are used to assure that the process is capable of fulfilling the correct rate. This principle applies to other products, too.
12:12 - Is a pilot run still appropriate when manufacturing smaller quantities? 
13:33 - How about if you are producing an existing product, but with a new manufacturer?
14:22 - Why DON'T Chinese manufacturers like performing pilot runs? - yes, these reasons cause this:
They can be overoptimistic and underestimate the pilot run's importance
Staff are often paid per piece which doesn't fit well with the stop/start pilot runs
16:11 - The key benefits of performing pilot runs:
It forces the manufacturer to plan the process and production linearly and so avoid delays
It trains the staff on small quantities at first and drives the supplier to write good work instructions
It allows you to see what does and doesn't work and make changes before too much money is at stake
Testing areas and equipment readiness can be assessed
The run rate can be tested to assure that no bottlenecks are slowing down the process unduly
Stress testing forces process and quality engineers to find issues and work on them before mass production
Basically, "learn from the mistakes before they become too costly."
18:32 - Wrapping up
Related content...
Get in touch with us
Subscribe to the podcast 
There are more episodes to come, so remember to subscribe! You can do so in your favorite podcast apps here: