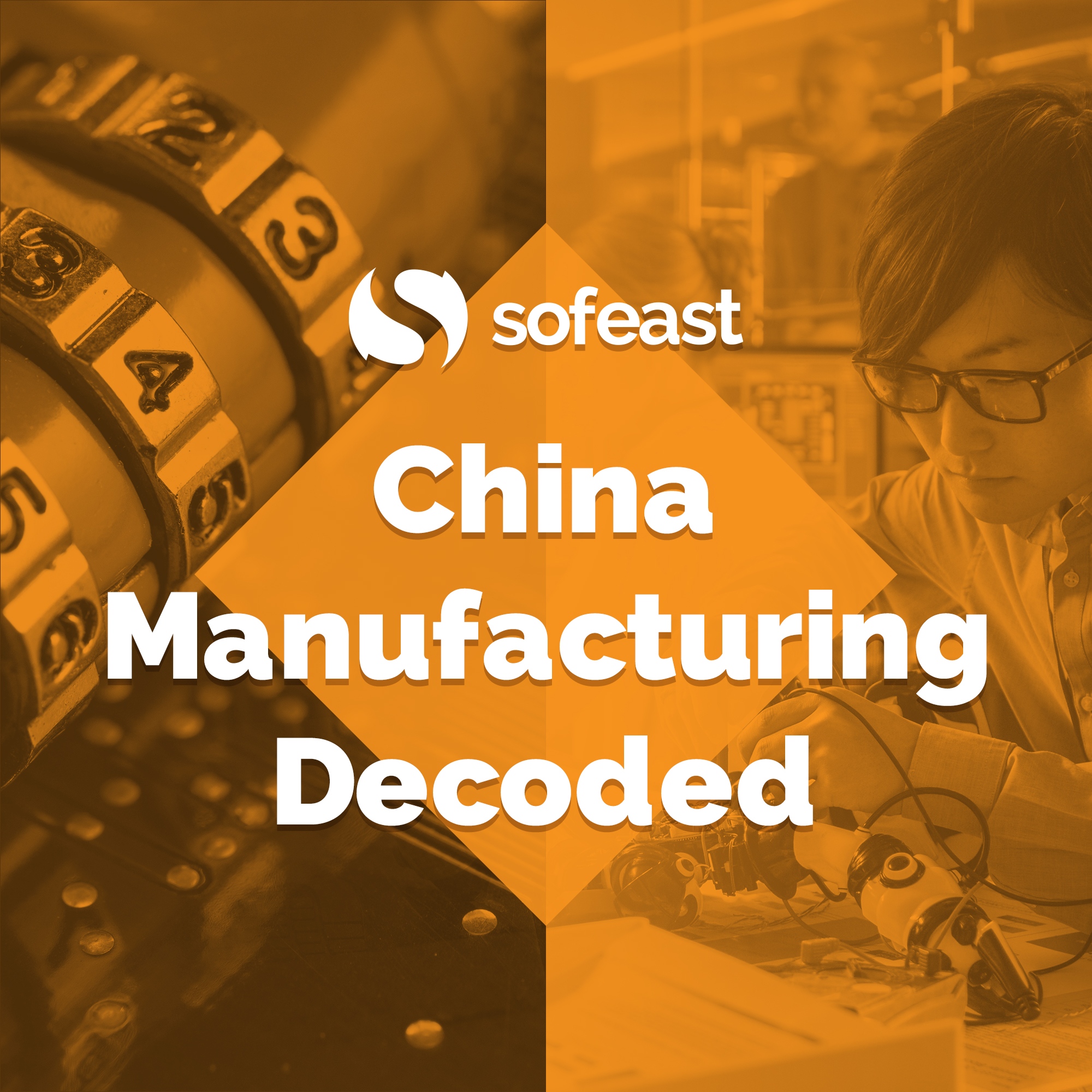 Join Renaud Anjoran, Founder & CEO of Sofeast, in this podcast aimed at importers who develop their own products as he discusses the hottest topics and shares actionable tips for manufacturing in China & Asia today! WHO IS RENAUD? Renaud is a French ISO 9001 & 14001 certified lead auditor, ASQ certified Quality Engineer and Quality Manager who has been working in the Chinese manufacturing industry since 2005. He is the founder of the Sofeast group that has over 200 staff globally and offers services (QA, product development & engineering, project management, Supply Chain Management, product compliance, reliability testing), contract manufacturing, and 3PL fulfillment for importers and businesses who develop their own products and buyers from China & SE Asia. WHY LISTEN? We'll discuss interesting topics for anyone who develops and sources their products from Asian suppliers and will share Renaud's decades of manufacturing experience, as well as inviting guests from the industry to get a different viewpoint. Our goal is to help you get better results and end up with suppliers and products that exceed your expectations!
Episodes
Friday Aug 18, 2023
Renaud and our senior engineer Paul Adams discuss the Taguchi method, also known as Robust Design. The Taguchi method is a tool used in engineering and manufacturing to improve product and process quality and reduce defects at an early stage. It is a statistical analysis approach used early in the product development process that reduces your costs and improves product quality and reliability, so is a popular way to develop products that are less risky to manufacture.
Show Sections
00:00 - Introduction.
01:07 - What is the Taguchi method? (Summary)
04:01 - Would a Taguchi method analysis point out risks and provide solutions about how to change the product design and/or manufacturing processes so the product could be made consistently well?
06:36 - Example: Plastic injection molding.
12:25 - Taguchi method is not a recent innovation, it's a well-established methodology.
18:03 - What do you need for good finished products?
21:05 - Benefits of doing early Taguchi analysis.
24:54 - The concept of value loss.
30:49 - How do teams who try to develop a new product without using the Taguchi methodology usually get on?
34:13 - When to follow a Taguchi testing approach?
36:50 - Caution: Statistical approaches are not a magic bullet.
38:49 - Wrapping up.
Related content...
Get in touch with us
Subscribe to the podcast 
There are more episodes to come, so remember to subscribe! You can do so in your favorite podcast apps here and don't forget to give us a 5-star rating, please: