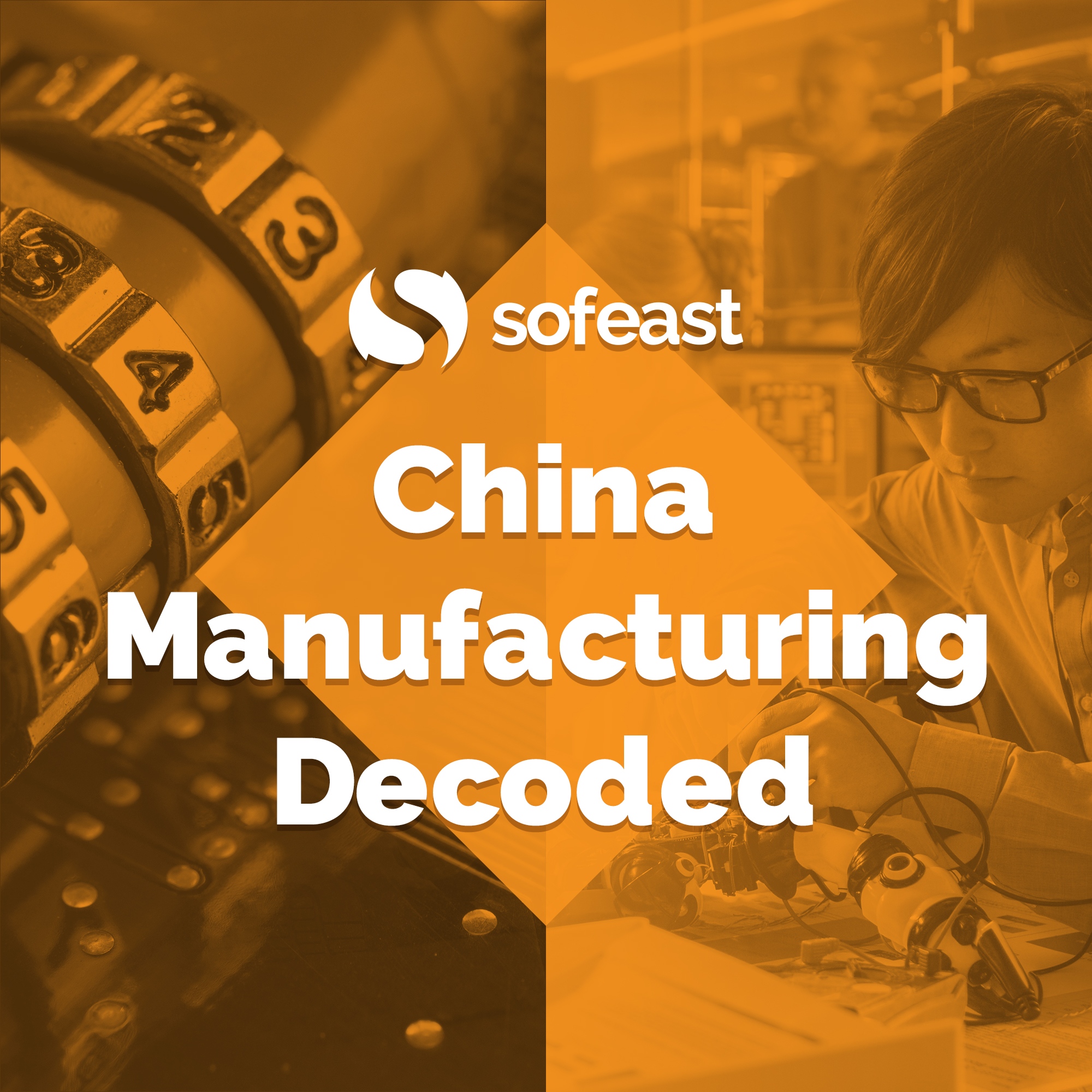 Join Renaud Anjoran, Founder & CEO of Sofeast, in this podcast aimed at importers who develop their own products as he discusses the hottest topics and shares actionable tips for manufacturing in China & Asia today! WHO IS RENAUD? Renaud is a French ISO 9001 & 14001 certified lead auditor, ASQ certified Quality Engineer and Quality Manager who has been working in the Chinese manufacturing industry since 2005. He is the founder of the Sofeast group that has over 200 staff globally and offers services (QA, product development & engineering, project management, Supply Chain Management, product compliance, reliability testing), contract manufacturing, and 3PL fulfillment for importers and businesses who develop their own products and buyers from China & SE Asia. WHY LISTEN? We'll discuss interesting topics for anyone who develops and sources their products from Asian suppliers and will share Renaud's decades of manufacturing experience, as well as inviting guests from the industry to get a different viewpoint. Our goal is to help you get better results and end up with suppliers and products that exceed your expectations!
Episodes
Friday Oct 15, 2021
In this episode...
In episode 65 we discussed the different supplier options open to buyers who're sourcing from China. One of the options is to do the sourcing yourself. Many importers want to pursue this, so we're creating a mini-series of episodes that explores the sourcing process from China with tips and best practices from Sofeast's CEO Renaud Anjoran.
In part 1 of the series (episode 69), we looked at the early stage of sourcing where you find your potential suppliers, verify them, and cultivate backups once you've settled on a first choice.
Now, here in part 2, we're going to explore the terms you need to negotiate with your chosen supplier, how to keep leverage over them, and how and why to clearly describe what you actually want from them at the pre-production stage.
Show Sections
00:00 - Introduction. 
02:20 - Why is it important to be organized and avoid looking too inexperienced when negotiating terms with a new supplier? 
05:27 - What terms do you need to negotiate?

05:50 - The price of the goods 
07:02 - Lead time 
09:58 - Incoterms 
10:53 - IP protection 
12:11 - Transparency over the supply chain & access to the manufacturing site 
15:35 - The quality standards 
17:53 - Payment terms 
24:29 - How to keep leverage over suppliers? 
28:09 - What payment tools do we have to keep leverage? 
35:36 - Keeping leverage over your tooling. 
38:20 - Paying by letter of credit. 
40:49 - In what ways should you describe what you're expecting to receive from your supplier? 
49:13 - Wrapping up. 
Related content...
Get in touch with us
Subscribe to the podcast 
There are more episodes to come, so remember to subscribe! You can do so in your favorite podcast apps here and don't forget to give us a 5-star rating, please: