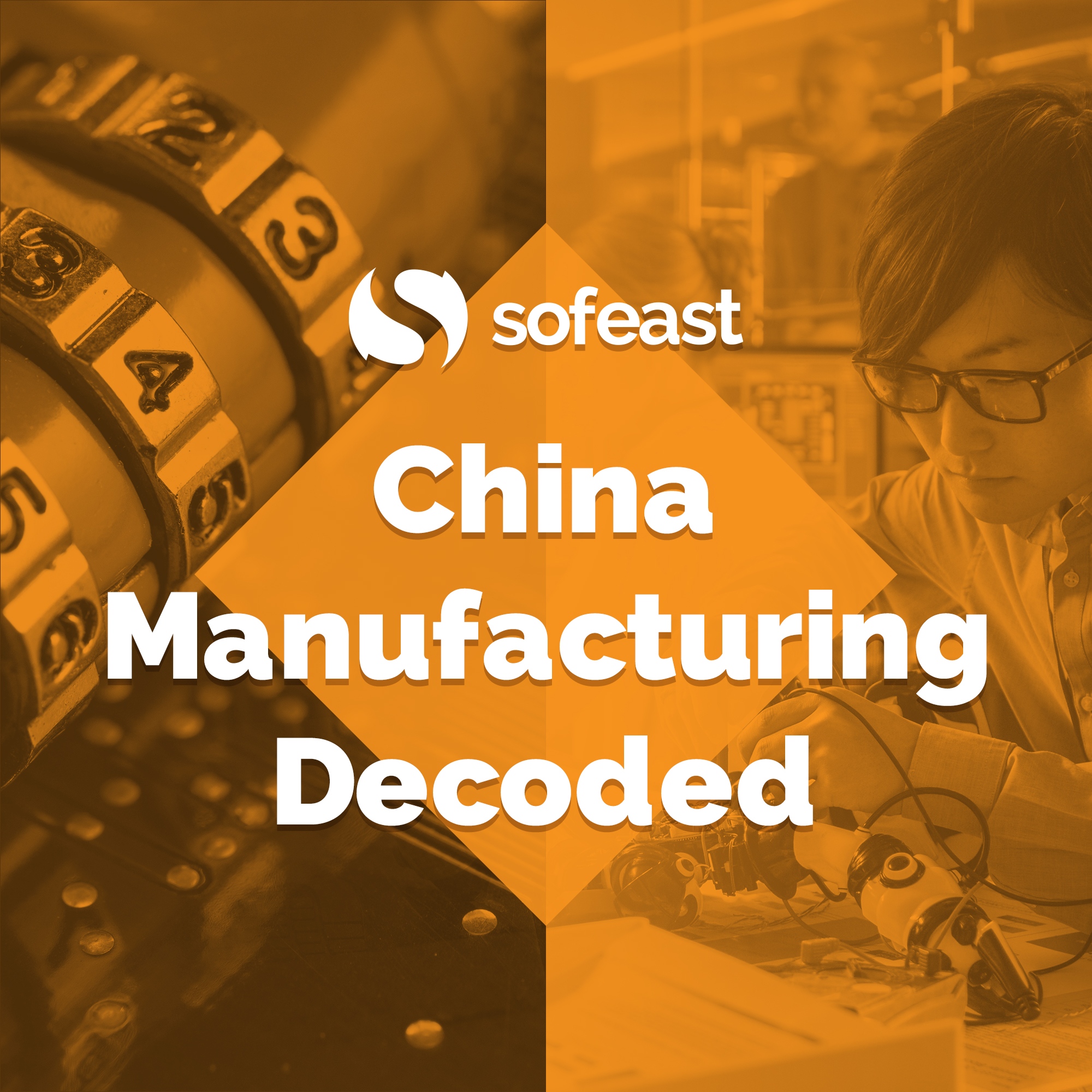 Join Renaud Anjoran, Founder & CEO of Sofeast, in this podcast aimed at importers who develop their own products as he discusses the hottest topics and shares actionable tips for manufacturing in China & Asia today! WHO IS RENAUD? Renaud is a French ISO 9001 & 14001 certified lead auditor, ASQ certified Quality Engineer and Quality Manager who has been working in the Chinese manufacturing industry since 2005. He is the founder of the Sofeast group that has over 200 staff globally and offers services (QA, product development & engineering, project management, Supply Chain Management, product compliance, reliability testing), contract manufacturing, and 3PL fulfillment for importers and businesses who develop their own products and buyers from China & SE Asia. WHY LISTEN? We'll discuss interesting topics for anyone who develops and sources their products from Asian suppliers and will share Renaud's decades of manufacturing experience, as well as inviting guests from the industry to get a different viewpoint. Our goal is to help you get better results and end up with suppliers and products that exceed your expectations!
Episodes
Friday Jun 16, 2023
Renaud and Adrian are both coming live from China for the first time on the podcast. Now they've both been able to visit following covid, what has most obviously changed? What tips do they have for business visitors? How's the economic landscape? Here are their observations, focusing on Guangdong, as that's where Sofeast is based.
Show Sections
00:00 - Introduction: China's sluggish recovery from Covid.
03:55 - Are Covid restrictions still around?
05:26 - Fewer foreigners in China now.
09:33 - Chinese EVs rule the road.
15:05 - E-bikes are now permitted in the city center.
19:24 - The transport system across the 'Greater Bay Area' is expanding faster than anyone can imagine.
25:26 - High-speed rail is easier for foreigners to use, just beware of new crowd control measures.
27:25 - Facial recognition technology is in use in a lot of places, especially to pay for goods and enter buildings.
29:08 - Restaurants in Shenzhen are pricier and ordering may be harder for foreigners now.
32:43 - LinkedIn is now blocked in China. 
36:13 - Paying by cash and even card is more difficult. You need to go digital.
39:52 - Online deliveries have exploded.
46:00 - People seem to socialize a bit differently, congregating in malls.
47:32 - Is China as hostile to foreign business as the media suggests?
51:27 - Wrapping up.
Related content...
Get in touch with us
Subscribe to the podcast 
There are more episodes to come, so remember to subscribe! You can do so in your favorite podcast apps here and don't forget to give us a 5-star rating, please: