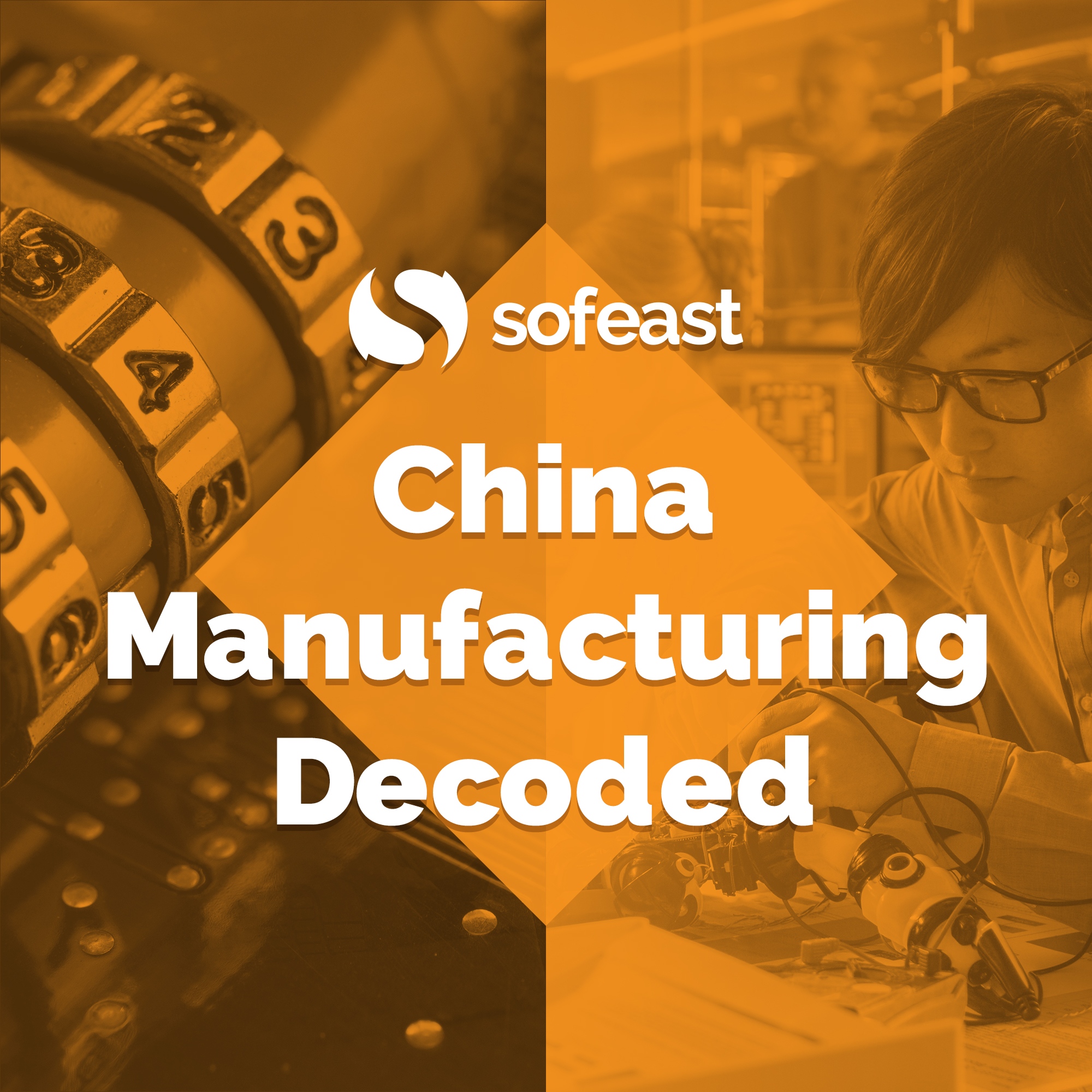 Join Renaud Anjoran, Founder & CEO of Sofeast, in this podcast aimed at importers who develop their own products as he discusses the hottest topics and shares actionable tips for manufacturing in China & Asia today! WHO IS RENAUD? Renaud is a French ISO 9001 & 14001 certified lead auditor, ASQ certified Quality Engineer and Quality Manager who has been working in the Chinese manufacturing industry since 2005. He is the founder of the Sofeast group that has over 200 staff globally and offers services (QA, product development & engineering, project management, Supply Chain Management, product compliance, reliability testing), contract manufacturing, and 3PL fulfillment for importers and businesses who develop their own products and buyers from China & SE Asia. WHY LISTEN? We'll discuss interesting topics for anyone who develops and sources their products from Asian suppliers and will share Renaud's decades of manufacturing experience, as well as inviting guests from the industry to get a different viewpoint. Our goal is to help you get better results and end up with suppliers and products that exceed your expectations!
Episodes
Tuesday Sep 15, 2020
In This Episode...
We're discussing manufacturing contracts. These are an essential piece of the puzzle for buyers with suppliers in China or elsewhere in Asia as they provide you with a way to clarify your requirements with your supplier, outline your expectations and the penalties for if they aren't met, protect your IP from being used or distributed incorrectly, and provide a legal framework to take action if things go wrong.
Hopefully, if you have an enforceable contract you will never need to resort to litigation, but we do touch on this, too.
Show Notes
Start to 02:47 - Introduction & do buyers work with suppliers without a manufacturing contract? - this is fairly common, but the idea that contracts are not enforceable in China (which is fairly prevalent) just isn't the case.
02:47 to 05:30 - What makes buyers feel secure enough not to use a contract when dealing with Asian suppliers? - this could be down to a lack of awareness about the need for a specialized manufacturing contract that is enforceable in, say, China, because they're used to not requiring a new contract per project in their countries. They may not know about the risk-reducing benefits of a valid contract, especially where larger orders are concerned.
05:30 to 07:53 - Payment terms which can help mitigate your risks - exploring preferential payment terms which may be acceptable to suppliers if large orders are placed, such as paying by letter of credit or paying a 20% downpayment and the balance after delivery.
07:53 to 12:22 - What are the benefits of having a valid and enforceable manufacturing contract? - outlining key benefits. The number one is the ability to outline and clarify your expectations to the supplier and have them commit to it in writing. Using a clear quality standard as an attachment is also important here.
The second key benefit is the extra leverage that the contract provides to buyers in the event that something goes wrong.
12:22 to 25:45 - What is included in a manufacturing contract - there are roughly 3 elements to consider (although this will depend on your needs and the type of supplier you deal with) and we'll go through them one by one:

25:45 to 27:05 - Further discussion about when these 3 elements may or may not be appropriate - for instance, if a Chinese supplier has rightfully developed the product that you are, say, white-labeling, then it is not appropriate to insist on a clause of exclusivity for the design.
27:05 to 31:53 - What else should go into the manufacturing agreement? - you may include payment terms, a clause about access to their factory for audits and checking, that no sub-contracting is allowed, the inspection process, and when products will be allowed to ship (contingent on passing inspection), what happens if products are received, but many quality issues are found - Why many lawyers struggle to distinguish between manufacturing and design defects which can lead to conflict between supplier and customer if the wording of the contract is not clear on this point and defects occur after some time that the products have been in the field (which would usually indicate a design defect, not a manufacturing defect that the supplier would be responsible for unless they developed the product, too) - also clauses on when a supplier may be sued or termination of the contract can be actioned.
31:53 to 34:36 - Manufacturing contract templates and contract depth - the length and depth of your contract is influenced by the size and type of supplier you work with and your order size and complexity. A small supplier may not have the bandwidth to deal with a very long and detailed contract.
34:36 to 36:40 - The strength of the manufacturing agreement to remove ambiguity - how the contract keeps everything in black and white and prevents managing a project via skype, wechat, email, etc. This could cause problems if trying to find fault for issues, in comparison to a contract where everything is clear and simple.
36:40 to END - How realistic litigation is if there are problems - this will depend on the contract. If it's not enforceable in your supplier's country litigation will be harder, but holding the supplier accountable in general will be affected. The dangers of being 'too trusting' and not planning ahead for the worst-case scenario.
*Please note, we are NOT lawyers. Any information provided in this episode is of an casually informative nature, but we recommend contacting a lawyer who is familiar with China/Asian law to help you produce your manufacturing contract.
Extra information you may find helpful
Get in touch with us
Get even more great content or assistance with your own project