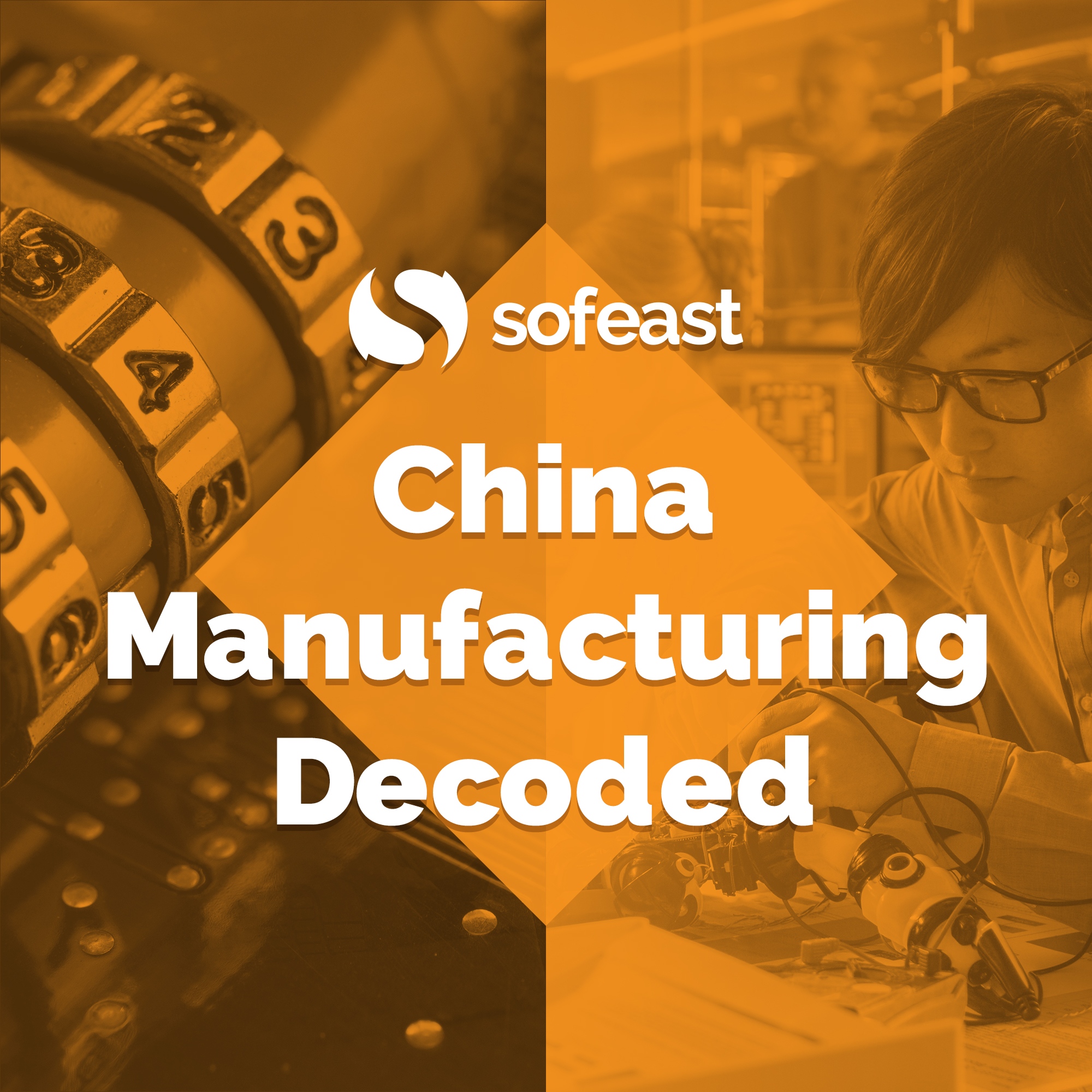 Join Renaud Anjoran, Founder & CEO of Sofeast, in this podcast aimed at importers who develop their own products as he discusses the hottest topics and shares actionable tips for manufacturing in China & Asia today! WHO IS RENAUD? Renaud is a French ISO 9001 & 14001 certified lead auditor, ASQ certified Quality Engineer and Quality Manager who has been working in the Chinese manufacturing industry since 2005. He is the founder of the Sofeast group that has over 200 staff globally and offers services (QA, product development & engineering, project management, Supply Chain Management, product compliance, reliability testing), contract manufacturing, and 3PL fulfillment for importers and businesses who develop their own products and buyers from China & SE Asia. WHY LISTEN? We'll discuss interesting topics for anyone who develops and sources their products from Asian suppliers and will share Renaud's decades of manufacturing experience, as well as inviting guests from the industry to get a different viewpoint. Our goal is to help you get better results and end up with suppliers and products that exceed your expectations!
Episodes
Wednesday May 13, 2020
After reading IndustryWeek's article: What Will Manufacturing's New Normal Be After COVID-19?, Adrian and Renaud discuss the topic with a special focus on China.
If you have a supply chain or factory in China, how might things change for you in the future and, if you're in lockdown right now and cannot travel to China, what kinds of activities can you do to keep making progress in 2020?
The message is that things don't need to be on hold! There are useful activities that importers and manufacturers can perform right now that will help you hit the ground running post-COVID, and the use of technology may spur this even more.
Today's topics
In summary, we cover these topics:
Remote activities importers and manufacturers can do, such as product development.
Which industries are thriving during the pandemic and which are negatively affected.
What kinds of safety measures have been brought in to factories in China?
Is productivity being affected by this?
Can manufacturing be returned to the West 'easily' if automation is factored in?
How likely is it that companies can 'decouple' from China post-coronavirus? What challenges exist for reshoring or near-shoring and what are the benefits?
Is digitization going to increase in the future and how can it be helpful?
Show notes
Get even more great resources from us at Sofeast.com, and if you have any questions, please contact us any time.