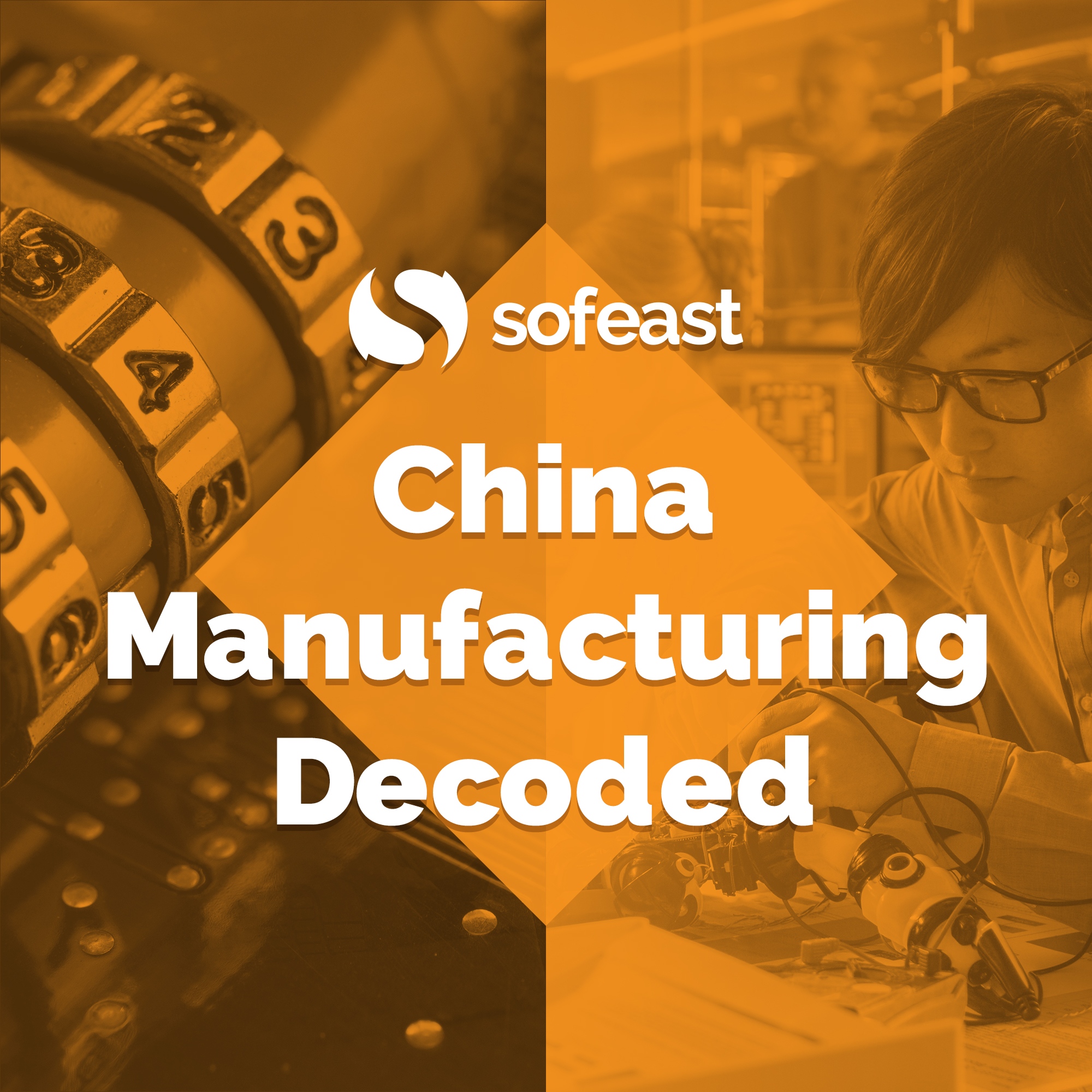 Join Renaud Anjoran, Founder & CEO of Sofeast, in this podcast aimed at importers who develop their own products as he discusses the hottest topics and shares actionable tips for manufacturing in China & Asia today! WHO IS RENAUD? Renaud is a French ISO 9001 & 14001 certified lead auditor, ASQ certified Quality Engineer and Quality Manager who has been working in the Chinese manufacturing industry since 2005. He is the founder of the Sofeast group that has over 200 staff globally and offers services (QA, product development & engineering, project management, Supply Chain Management, product compliance, reliability testing), contract manufacturing, and 3PL fulfillment for importers and businesses who develop their own products and buyers from China & SE Asia. WHY LISTEN? We'll discuss interesting topics for anyone who develops and sources their products from Asian suppliers and will share Renaud's decades of manufacturing experience, as well as inviting guests from the industry to get a different viewpoint. Our goal is to help you get better results and end up with suppliers and products that exceed your expectations!
Episodes
Friday Sep 01, 2023
Renaud and Adrian talk about what a feasibility study for new products is, its benefits, and everything you need to know in order to implement yours. This will really help you to identify potential issues long before you manufacture your product, saving time and money on correcting them later on.
Show Sections
00:00 - Introduction.
02:01 - Many people don't consider doing a feasibility study.
03:11 - The 6 phases of the NPI process for an electro-mechanical product.
15:12 - The role of industrial designers in realizing concepts where the product needs to look good and who else helps you here.
20:10 - What to do in projects where figuring out how to make the product work is paramount. 
23:01 - Using the feasibility study's designs and prototypes for marketing and sales.
24:54 - The 'Just Do It' or 'Go' syndrome is the biggest mistake to avoid.
38:30 - What if a product is rushed into mass production?
44:21 - Tips on how to do your own feasibility study based on how large businesses conduct theirs.
50:26 - Wrapping up.
Related content...
Get in touch with us
Subscribe to the podcast 
There are more episodes to come, so remember to subscribe! You can do so in your favorite podcast apps here and don't forget to give us a 5-star rating, please: