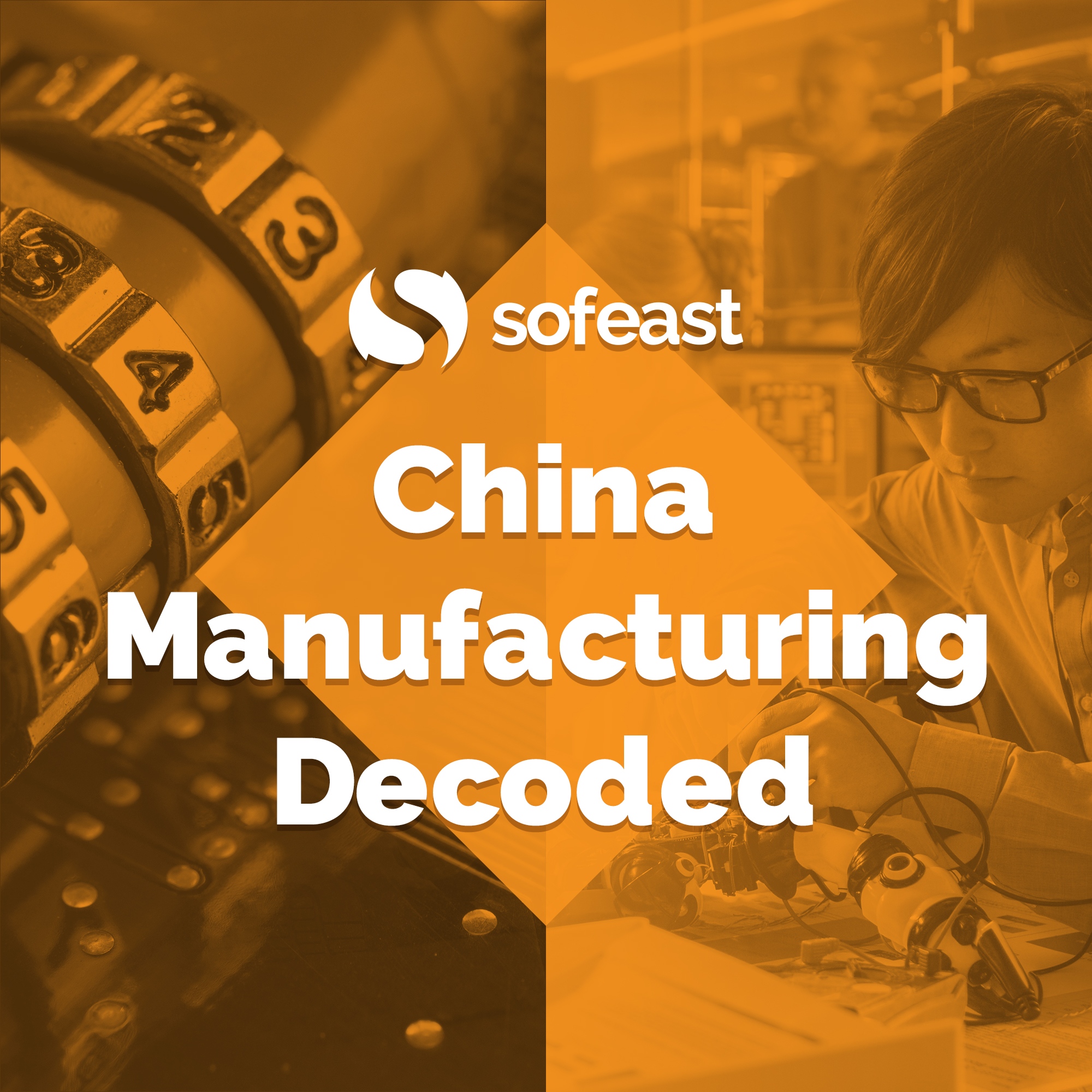 Join Renaud Anjoran, Founder & CEO of Sofeast, in this podcast aimed at importers who develop their own products as he discusses the hottest topics and shares actionable tips for manufacturing in China & Asia today! WHO IS RENAUD? Renaud is a French ISO 9001 & 14001 certified lead auditor, ASQ certified Quality Engineer and Quality Manager who has been working in the Chinese manufacturing industry since 2005. He is the founder of the Sofeast group that has over 200 staff globally and offers services (QA, product development & engineering, project management, Supply Chain Management, product compliance, reliability testing), contract manufacturing, and 3PL fulfillment for importers and businesses who develop their own products and buyers from China & SE Asia. WHY LISTEN? We'll discuss interesting topics for anyone who develops and sources their products from Asian suppliers and will share Renaud's decades of manufacturing experience, as well as inviting guests from the industry to get a different viewpoint. Our goal is to help you get better results and end up with suppliers and products that exceed your expectations!
Episodes
Friday Nov 18, 2022
In this episode...
Renaud and Adrian from the team are looking ahead to Chinese New Year 2023 which is early next year on January 22nd. Take this as your annual reminder about why the holiday period can disrupt your supply and what you need to do to prepare for it, because in all likelihood your suppliers will be off for a good couple of weeks or so and the time periods surrounding the holiday also throw up challenges, too, which we'll get into...
Show Sections
00:00 - Greetings
00:30 - When is Chinese New Year?
02:27 - Be aware if your suppliers are likely to be busy around this time.
05:37 - Why the risk of naughty factory owners taking your money and running is higher just before CNY.
08:54 - Do you have enough inventory to carry you through the holiday?
11:28 - There is a lot of uncertainty in China in the manufacturing industry.
19:13 - Why NOT to have all your eggs in the China basket...
24:12 - Would it be realistic to schedule orders to be produced by suppliers outside of China in and around the CNY period as a way to reduce the risks of disruption of supply?
26:13 - Why the time period before and after CNY is also a 'red zone.'
32:49 - When is it safe to start ordering as normal?
59:03 - Wrapping up.
Related content...
Get in touch with us
Subscribe to the podcast 
There are more episodes to come, so remember to subscribe! You can do so in your favorite podcast apps here and don't forget to give us a 5-star rating, please: