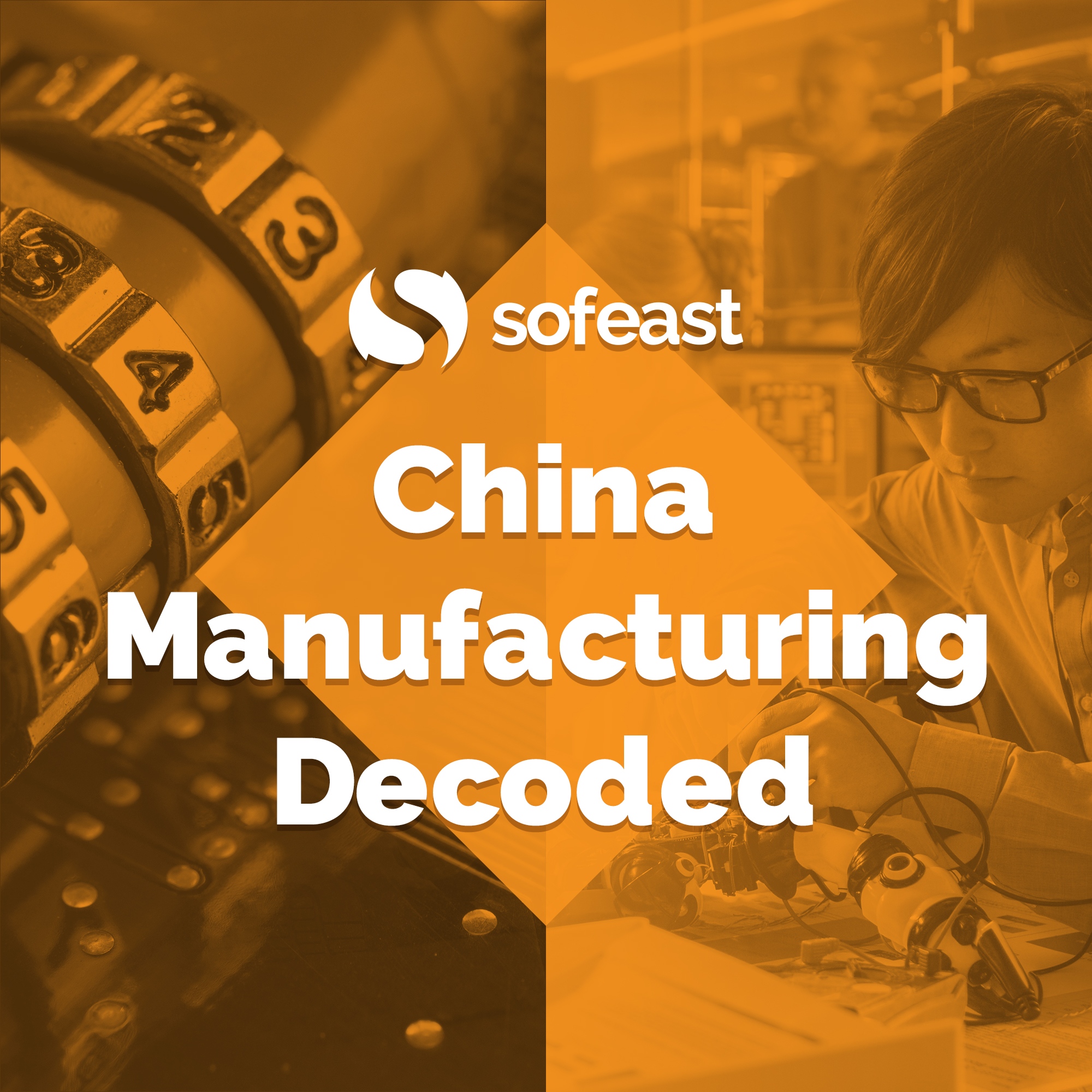 Join Renaud Anjoran, Founder & CEO of Sofeast, in this podcast aimed at importers who develop their own products as he discusses the hottest topics and shares actionable tips for manufacturing in China & Asia today! WHO IS RENAUD? Renaud is a French ISO 9001 & 14001 certified lead auditor, ASQ certified Quality Engineer and Quality Manager who has been working in the Chinese manufacturing industry since 2005. He is the founder of the Sofeast group that has over 200 staff globally and offers services (QA, product development & engineering, project management, Supply Chain Management, product compliance, reliability testing), contract manufacturing, and 3PL fulfillment for importers and businesses who develop their own products and buyers from China & SE Asia. WHY LISTEN? We'll discuss interesting topics for anyone who develops and sources their products from Asian suppliers and will share Renaud's decades of manufacturing experience, as well as inviting guests from the industry to get a different viewpoint. Our goal is to help you get better results and end up with suppliers and products that exceed your expectations!
Episodes
Friday Jul 16, 2021
In this episode...
Renaud Anjoran is joined by Clive Greenwood, an expert in product compliance (amongst other things!) to discuss the issues with compliance that most importers face and some compliance 'loopholes' to be aware of.
This episode raises awareness of compliance because, actually, most people buy products from China without making sure that they are compliant with the laws and regulations of their countries. Why is this, what information are they missing, who is liable for any issues that may occur, and how to improve product compliance? It's all tackled in this episode! 
Show Notes
00:14 - Introduction. 
01:07 - Clive introduces himself and what he does. Clive brings around 30 years of experience in the manufacturing field to the table, especially with manufacturing compliance, quality, and raising their standards, and is currently CTO at WWMG associates who specialize in standards and compliances to manufacturing industries. 
02:07 - Where does the lack of attention to product compliance come from? Is it lack of awareness of the standards, a risk-taking attitude, greed, or all of these cases? 
06:38 - Exploring the example of non-compliant respirator masks and other PPE being imported into the West from China in Spring 2020. 
15:00 - Why the lack of compliance concern is a combination of the factors mentioned before (naivety, overtrust, greed, pressure, etc). 
19:17 - Do the customs in the EU still check the documentation of medical devices such as PPE being imported? 
21:53 - Let's say you set up a company and import consumer products into the EU or USA. Who checks that your products are compliant? 
26:16 - What is the main loophole with compliance these days? 
28:45 - Who has liability for any products that have a fault that causes danger or damage to people or property? 
35:38 - Wrapping up. 
This episode is going to be followed up soon with another about how compliance standards are evolving. 👌 
Related content...
Get in touch with us
Subscribe to the podcast 
There are more episodes to come, so remember to subscribe! You can do so in your favorite podcast apps here and don't forget to give us a 5-star rating, please: