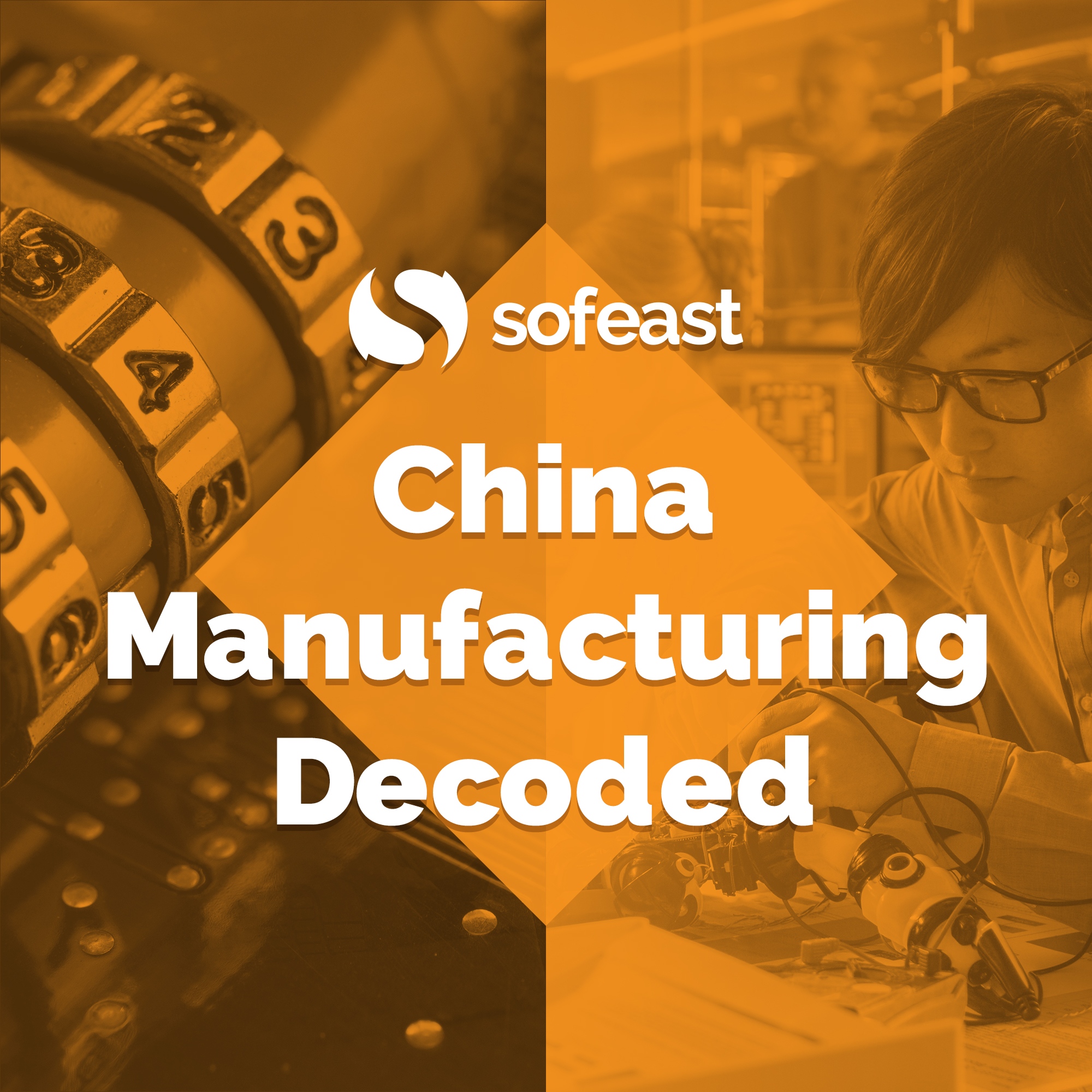 Join Renaud Anjoran, Founder & CEO of Sofeast, in this podcast aimed at importers who develop their own products as he discusses the hottest topics and shares actionable tips for manufacturing in China & Asia today! WHO IS RENAUD? Renaud is a French ISO 9001 & 14001 certified lead auditor, ASQ certified Quality Engineer and Quality Manager who has been working in the Chinese manufacturing industry since 2005. He is the founder of the Sofeast group that has over 200 staff globally and offers services (QA, product development & engineering, project management, Supply Chain Management, product compliance, reliability testing), contract manufacturing, and 3PL fulfillment for importers and businesses who develop their own products and buyers from China & SE Asia. WHY LISTEN? We'll discuss interesting topics for anyone who develops and sources their products from Asian suppliers and will share Renaud's decades of manufacturing experience, as well as inviting guests from the industry to get a different viewpoint. Our goal is to help you get better results and end up with suppliers and products that exceed your expectations!
Episodes
Wednesday Sep 30, 2020
In This Episode...
We're going through the NPI new product introduction process. Renaud will explain what this process is, why it can help to reduce your risks and provide other benefits throughout a new product manufacturing project from design to mass production, and the phases included in the NPI process which you can follow for your production.
Planning ahead before rushing into production is so important, and in this episode, you're going to learn exactly why reducing risks before you go into production by following a sound NPI process is worthwhile.
Show Notes
Start to 05:19 - Introduction to the NPI process. The dangers of trying to manufacture new products without a process to guide you.
05:19 to 08:55 - The single greatest mistake that companies make when they're developing a new product. Going from prototype to mass-production misses out some crucial actions. Why Chinese suppliers might rush into mass production, even though it's a mistake.
08:55 to 23:30 - What is the makeup of our suggested NPI process? - looking at the different phases of the process in detail that would typically be useful for electrical and mechanical products:
09:18 - Phase 1: Document specifications & requirements in a clear and measurable manner. 
11:03 - Phase 2: Feasibility study / Proof of Concept - especially useful for more complex and technical products.
13:22 - Phase 3: Prototyping - source components suppliers who can do the best job and test the prototype/s to be sure that the product reaches expectations.
16:07 - Phase 4: Tooling - when to order new tooling and testing it to make sure it's perfect and creating the final prototype or golden sample (relevant blog post on QualityInspection.org: The Conundrum of Investing in Tooling Before a Final Prototype).
18:40 - Phase 5: Pilot run & pre-production prep - risk analysis, process FMEA, process control plan, small production batch, pre-production review of processes and materials.
22:30 - Phase 6: Production - ordering materials, applying the plans made and improving and solving issues over time.
23:30 to 30:16 - Is such a detailed NPI process necessary for every product type? - dependant on expected volumes to be ordered, product complexity, and money at stake, as reducing risks for large amounts is more crucial. Some of the negatives you can expect if taking too many risks! Balance the risks and plan ahead.
30:16 to 33:44 - How Chinese suppliers can rush into production which contradicts prior-planning and following an NPI process - many Chinese suppliers want to ship the goods ASAP in order to get paid, therefore they often dislike time-consuming pre-production steps.
33:44 to 38:20 - Adding your expectations to a manufacturing agreement - large manufacturers may take a hands-on approach to assure that the supplier follows the NPI process in the factory.
38:20 to END - What can a buyer expect from implementing an NPI process and its impact on quality? - a clear standard, a less risky product design that leads to fewer quality issues, the manufacturing process that causes less quality issues as it has been honed over time, more consistent production that is closer to the golden sample.
Extra information you may find helpful
Get in touch with us
Get even more great content or assistance with your own project