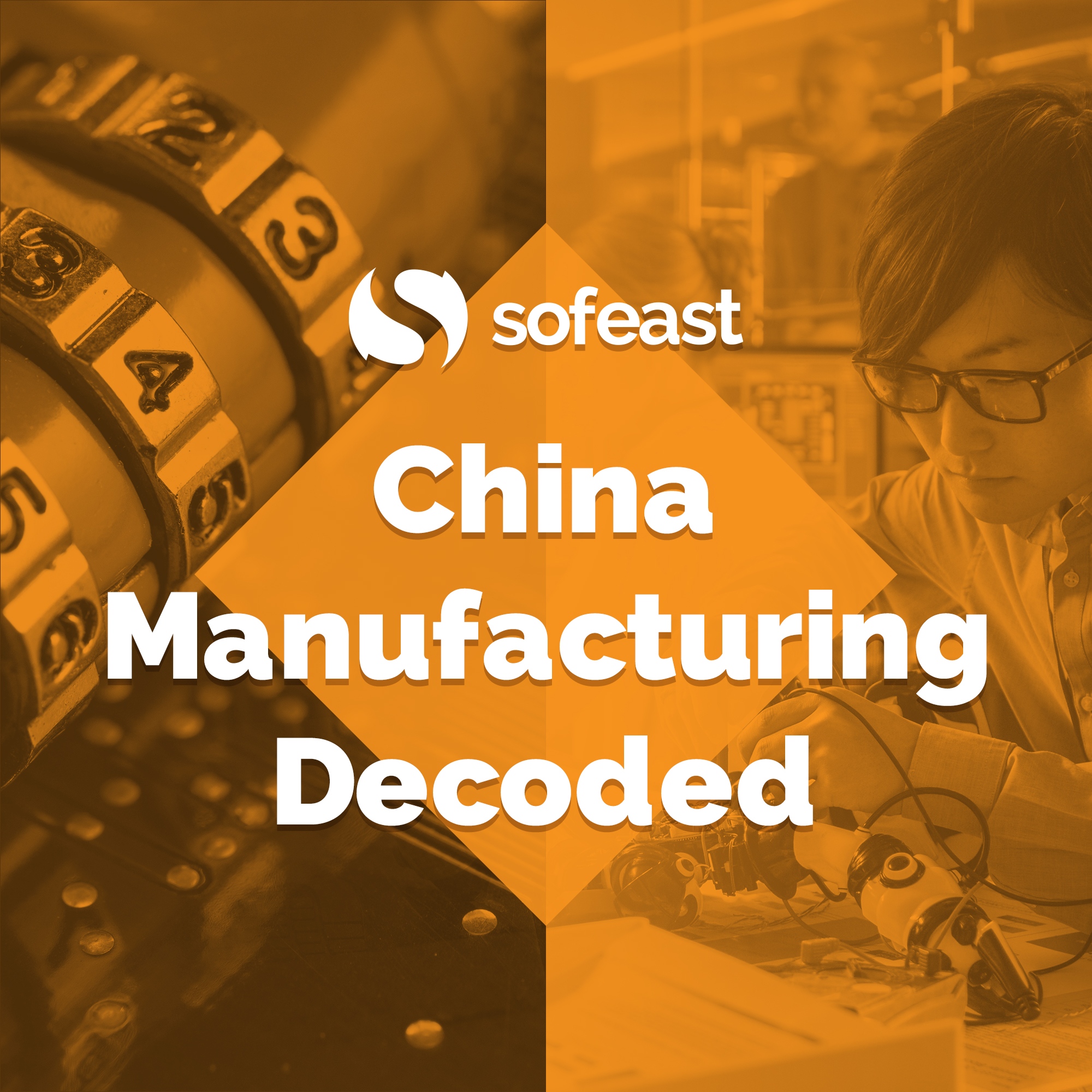 Join Renaud Anjoran, Founder & CEO of Sofeast, in this podcast aimed at importers who develop their own products as he discusses the hottest topics and shares actionable tips for manufacturing in China & Asia today! WHO IS RENAUD? Renaud is a French ISO 9001 & 14001 certified lead auditor, ASQ certified Quality Engineer and Quality Manager who has been working in the Chinese manufacturing industry since 2005. He is the founder of the Sofeast group that has over 200 staff globally and offers services (QA, product development & engineering, project management, Supply Chain Management, product compliance, reliability testing), contract manufacturing, and 3PL fulfillment for importers and businesses who develop their own products and buyers from China & SE Asia. WHY LISTEN? We'll discuss interesting topics for anyone who develops and sources their products from Asian suppliers and will share Renaud's decades of manufacturing experience, as well as inviting guests from the industry to get a different viewpoint. Our goal is to help you get better results and end up with suppliers and products that exceed your expectations!
Episodes
Friday Apr 09, 2021
In This Episode...
Andy Bartlett, an experienced British product designer who has 25 years of experience in product design, development, and working with manufacturers in China, returns to the podcast to join Sofeast's CEO Renaud for a lively discussion about the kinds of issues and common pitfalls that can come up when developing, approving, and maintaining tooling for your plastic injection molded products.
You'll learn why supplier selection is key, how to protect your IP, tooling budgets, managing the process, and much more besides, as Renaud and Andy both have many years of experience in dealing with mold fabricators and the manufacture and design of plastic injection molded goods.
Show Notes
00:00 - Introducing the episode & our guest, Andy - tooling with a focus on plastic injection molding. How to go into tooling once prototype plastic parts have been made and are ready to go into production? What kind of defects may we see? Covered from the angle of the 7 most common mistakes to avoid.
02:31 - Mistake 1. Going straight into the fabrication of the tooling from a 3D CAD drawing without doing DFM, DFQ, & DFC reviews - Andy suggests using the interference check with CAD software and looking for issues in the tooling design like knife edges and radius adding, understanding where the cooling channels are, etc. 
07:32 - When is the real golden sample ready? - actually, it's after tooling has been fabricated and used, as this is when you see flow lines, gates, etc. 
09:12 - Mistake 2. Not giving enough time to iterate tooling and verify tooling - the first parts that come off will probably prompt you to need to make changes to tooling, so factor that time and budget in. 
13:08 - Mistake 3. Getting tooling made in China without making sure to use an enforceable contract - less experienced importers may feel that signing an NDA or an agreement from their own country is enough, but then find that they don't 'own' the tooling and can't be pulled out. 
17:58 - Mistake 4. Purchasing tooling from a supplier on Alibaba, etc, without confirming who designs and produces the tooling - risks include your small project being outsourced to a tooling shop you have no knowledge of which means a lack of control over your project, your IP, etc. 
21:41 - Horror stories where toys have been copied and sold on the market before your original product has even come out - if your tooling design and fabrication is outsourced, perhaps the outsourcer might also decide to produce your tooling again and sell it to someone else to produce your product themselves if they like it! 
23:34- Assessing toolmaker quality - A tip is to look at the floor of the tool shop of your tooling fabricator. If it's clean and well-managed, you have a good chance that they're able to produce quality tooling. 
25:13 - Mistake 5. Not maintaining the tooling carefully - if tooling needs to last for a number of years, it's important to store and maintain it carefully in order to avoid rust and damage. 
25:52 - Mistake 6. Not getting a guarantee for tooling -  Andy reminds us to make sure that tooling is provided with a manufacturer's guarantee that it will be usable for the right period of time appropriate to the quality of steel used in its construction and projected volumes. 
28:27 - Why from a designer's perspective it's better to have a cohesive alignment between the manufacturer and toolmaker - this reduces overall risks of things going wrong and also the effort needed to solve problems.
30:16 - Mistake 7. Not keeping tabs on the health of your supplier's business - if their business fails your tooling could be in danger!
33:42 - Wrapping up
Related content...
Get in touch with us
Subscribe to the podcast 
There are more episodes to come, so remember to subscribe! You can do so in your favorite podcast apps here: